Is SAVATE father of modern sports karate? Read this...
Roger Lafond
:

Henry Plee
:
In times of Henry Plee (european father of European karate) and Roger Lafond (pre-war savate teacher and later karate teacher) Savate federation and Karate federation existed in France together. Many techniques came from savate to karate and this poison started modificating traditional karate and resulted in beggining of sport karate (WUKO).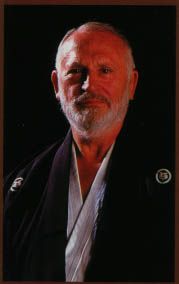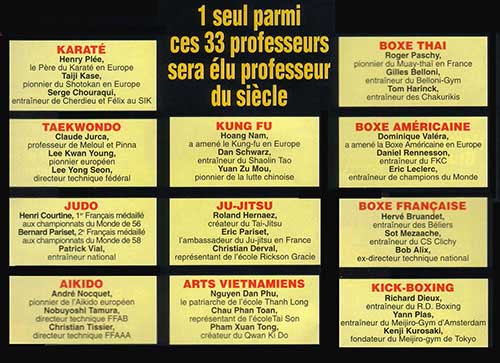 Henry Plee - French father of modern sports karate
The IOC President, Mr. Jacques Rogge congratulated Mr. Henry Plee for beeing decorated as Knigh of the French Order of Merit, a distinction presented to him by his pupil and WKF Honorary President, Mr. Delcourt. Henry Plee is considered to be the first technical official to have tought karate in France and in Europe. He has instructed and prepared many black belts who at a later stage formed the frame of the European Karate Federation and conciquently of the World Karate Federation; one of his first pupils was Mr. Jacques Delcourt, founder of the French, the European and the World Karate Federations. Mr. Plee was born in 1923 in Arras in the north of France. His studies of architecture were interrupted by the war. He learnt french boxing "savate", he practiced Judo and has a 5th Dan grade, Aikido (4th dan), he has 1st Dan in Kendo and 8th Dan in Karate in Franc. He discovered karate by reading an article in "Life" magazine. As he was very interested about it he invited Japanese experts to France, he also made trips to Japan and opened a dojo in Paris in La Montange Sainte Genevieve Street. He has served as Techical Advisor to the European Karate Federation and in 1967 as General Secretary of EKF (at that time EKU). He can be considered as one of the greatest international experts in Martial Arts.